BY VICTOR ADAR
There is a trend sweeping in out-of-town shopping centres where by individuals combine variety of businesses to earn good income. A chemist will most likely have a beauty and cosmetics wing, a money transfer service shop like mPesa, Pesapap… or, a coffee vending machine, and even a spot where one can get phones and accessories.
Script is the same in the food industry where hotels and restaurants are known to incorporate things like pool tables, self-cooking options, eat in and eat out services, and much more. All these options are inspired by the need to widen daily, weekly or monthly revenue, and are highly dependent on the location – what upholds such businesses is the high human traffic. It is a game of numbers.
Blades of Gold Barber shop, which started operations in October 2019, is one business that is trying to thrive on the new wave. Located at Bee Centre in Embakasi, the barbershop has taken a bold step to target out of town customers.
"It is a hair grooming lounge for a whole family," says Brighton Emannuel, the manager of the business. "The barbershop is barely four months old and so far it's showing a tremendous progress. We have employed eight people but might increase the number as the demand keeps growing."
Looking determined and focused, Emannuel says that though Sh1.2m bank loan was the start up capital, it is not necessary for someone who is joining the market place especially for the first time to go for ventures that require colossal amount of capital to start. To him, it is better to start with what is available and keep on keeping on injecting more on a need basis. With shaving, trimming or styling going for Sh300 bob per person, he predicts that a year from now he will be smiling all the way to the bank.
For the few months of day-to-day operation, he has seen the venture grow with social media marketing especially Facebook, WhatsApp and Instagram. He has been able to scale up and connect with customers who visit their pages. It appears that the action to create online pages in a competitive business environment is truly turning in fortunes. "Some actually call to book, which is a good thing. Phone calls and direct messages from the online users is an encouragement," he says.
One thing that differentiates their business from others, he says, is strategic location, free parking, multiple services under one roof (picture a saloon and barber shop) and cool interior decoration. Their's is a "you get what you want" sort of business.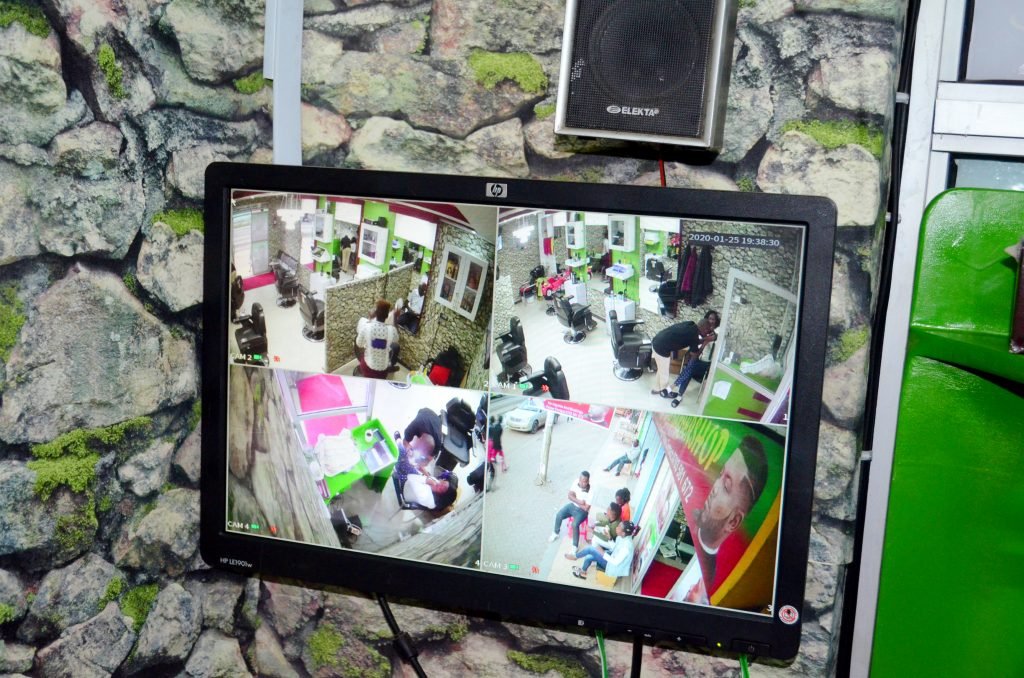 "In a week it can fetch an average return of Sh14, 000, all costs (utility bills, rent and salaries) factored in. You are assured of daily, weekly, or monthly income and value especially if the market remains stable and you manage to get customers. Most clients visit twice a week, and we are assured of a daily income since each client come on a different day and time as they wish. We are hoping to fetch more as days go by," says Emannuel.
New businesses are on the decline following what players term a tough economic environment. Even then, Emannuel ensures that maximum returns are achieved. He says that as business environment continues to transform, practical businesses like salons and barbershops, selling new and second hand clothes, electrical, plumbing or spare parts shops, offering moving services, among others, is where the future of the country's entrepreneurs will be shaped. That is why a clever investor is the one who knows much about what might work for him or her.
It is clever to just pick what will propel you. That is the essence of business today. As an example, if you invest in a business thinking that it will boom in no time, think again. It can seem like you are operating a hot one but there are ups and downs. While some investors may fail to get by, there are those who will get it right. Be it real estate agency, car yard, publishing, or even a recreational facility, a good strategy is what counts.
"It is a good business. You can't miss a coin on a daily basis. There was a day I got frustrated when I got less clients than I had targeted but I learned it is about the strategy. I do a good job to ensure that I have repeat customers. We are happy when the client is happy with our services," he says.